Fo Shou (佛手)
A cultivar with a long history, Fo Shou, has been cultivated for more than 300 years. The tea originates from Anxi County, Fujian Province. It was approved by the Fujian Provincial Crop Variety Appraisal Committee in 1985.
View Fo Shou in Old Ways Tea Shop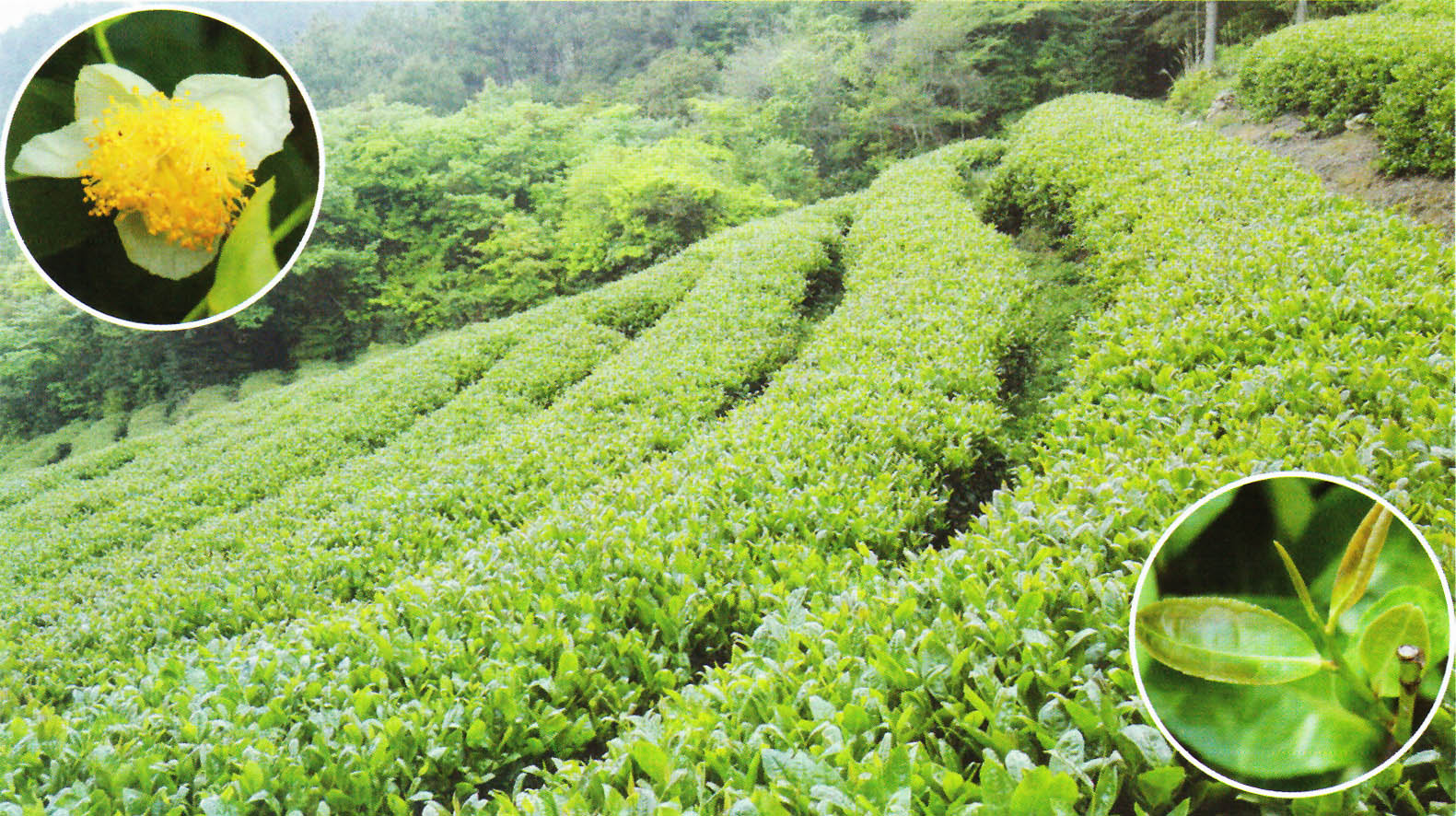 Growing Characteristics: The tree is open and branches sparse. Leaves are horizontal to hanging downward, 8.2 to 14.4 cm long and 5.2 to 7.1 cm wide. The color is green to yellow-green and the surface is strongly raised, shiny, and rolled. The margin is strongly wavy and the blade tip is blunt or rounded. The teeth are blunt and shallow and the leaves are thick and soft. Buds are sturdy, greenish purple or light green with less hairs. [1]
Tea Character: Dry tea is fat and heavy with a yellowish green color. The flavor is rich and sweet, with a deep yellow to clear red soup. Spring tea picked to one bud and two leaves contains tea polyphenols 16.2%, amino acids 3.1%, caffeine 3.1%, and water 49.0%.[1]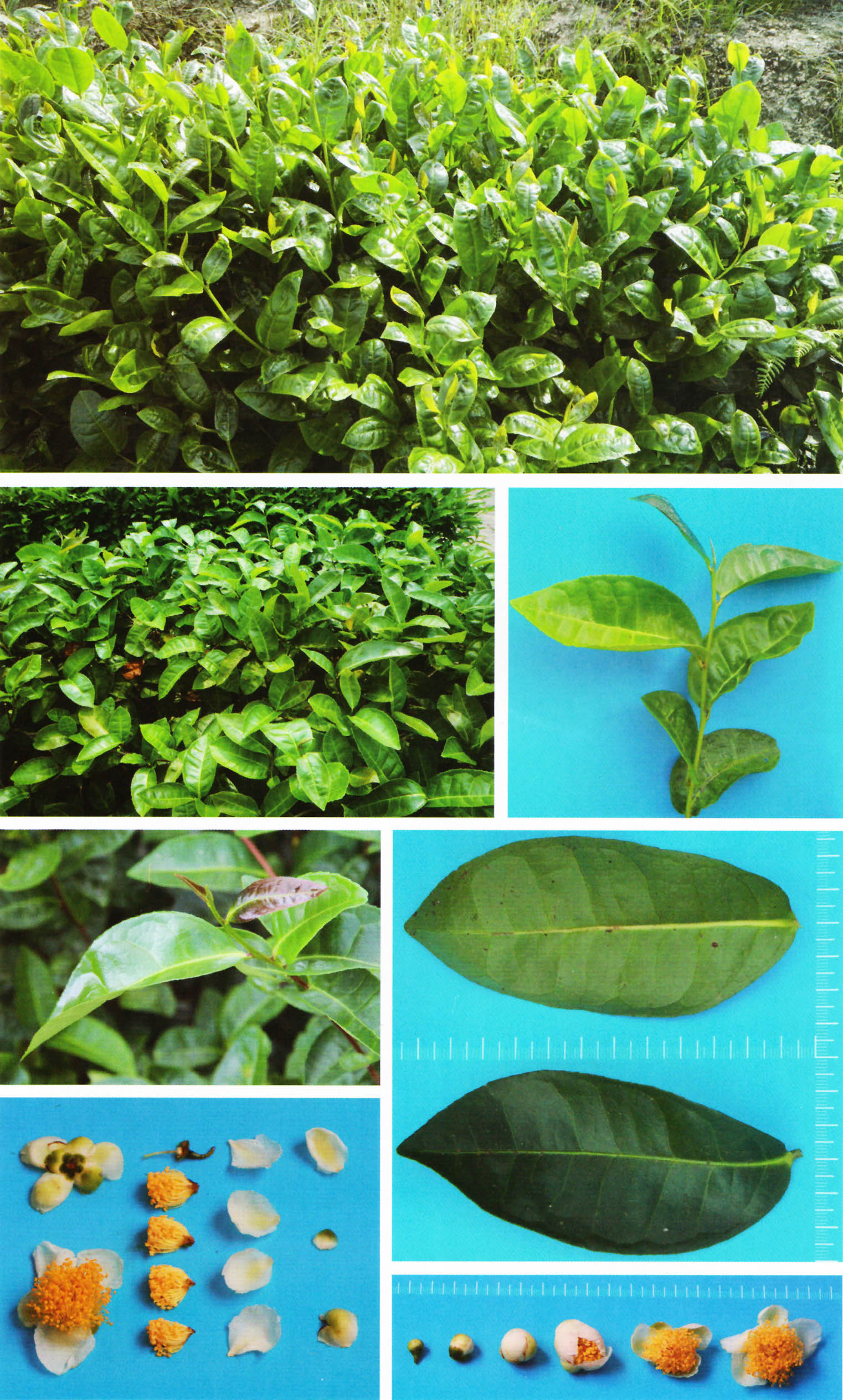 References
Scans and figures from "Illustration of Chinese Oolong Tea" pages 112 and 113.