Bei Dou (北斗)
As surrounds all things Da Hong Pao, there is a mix of story and legend surrounding Bei Dou. Yao Yueming's (姚月明) research on the cultivation of Da Hong Pao began in the early 1950's. He cut several cuttings from the Da Hong Pao bush and placed them behind his office in an experimental field. Two bushes survived. Unfortunately the airport was built there in 1958 and those trees were removed. From 1967 to 1969 he was forced to leave the tea laboratory and transferred to grow rice. Yao Yueming continued secretly using his spare time to cultivate Da Hong Pao. One of those became "Beidou No.1, which we know as Bei Dou today. It entered commercial cultivation in the late 1980's.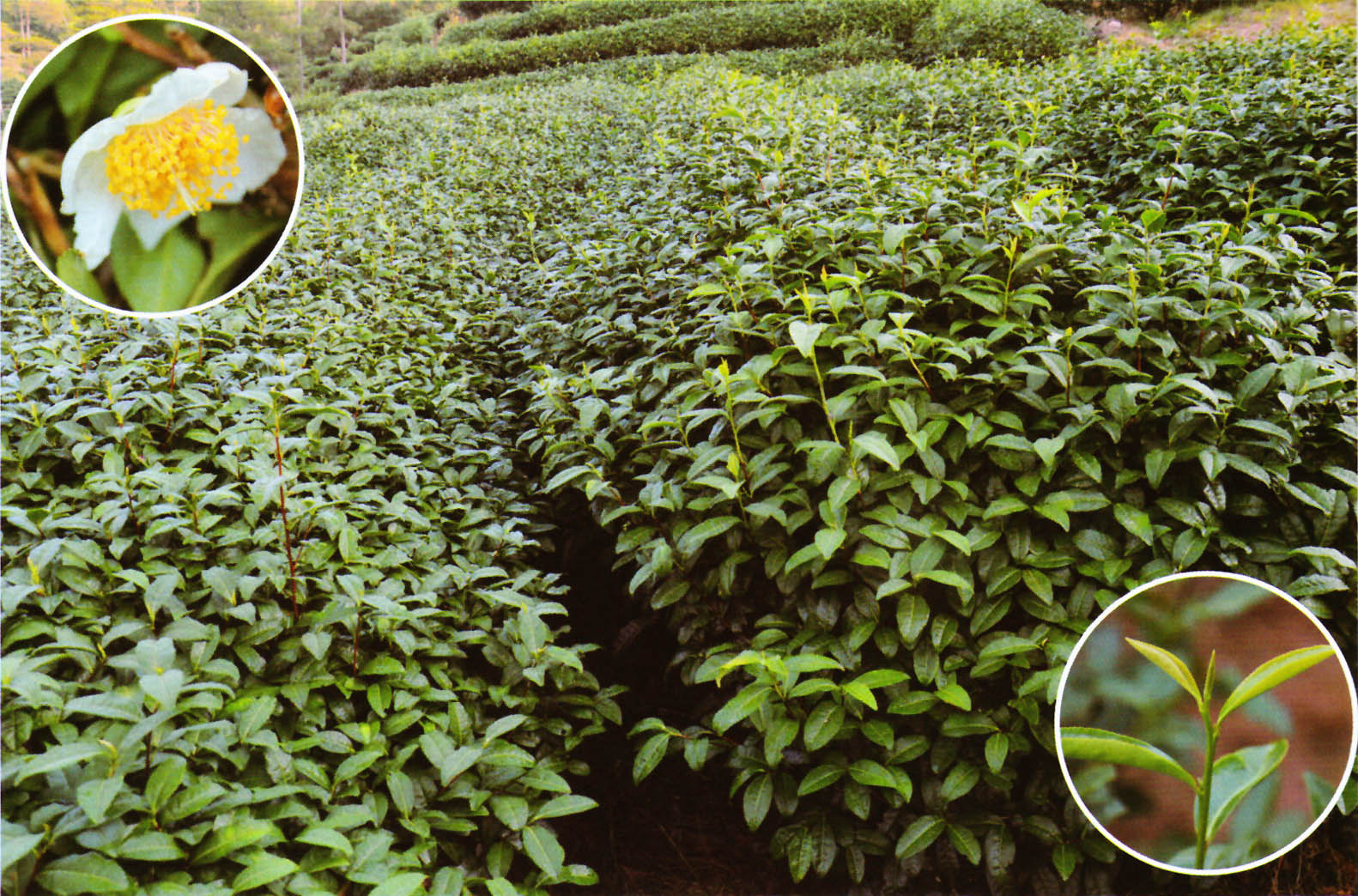 Growing Characteristics: The leaves grow horizontally, and are oblong, 10.1 to 11.7 cm in length and 3.4 to 4.0 cm in width. The leaves are dark green, flat or slightly curled with small waves. The leaf tip is blunt. The buds are yellowish green with more than average hairs. [1]
Tea Character: Dry tea is green and brown with a rich and fresh aroma. Soup is orange and bright yellow. Spring tea with one bud and two leaves contains 34.9% tea polypenols, 3.4% amino acids, 4.2% caffeine, and 45.2% water.[1]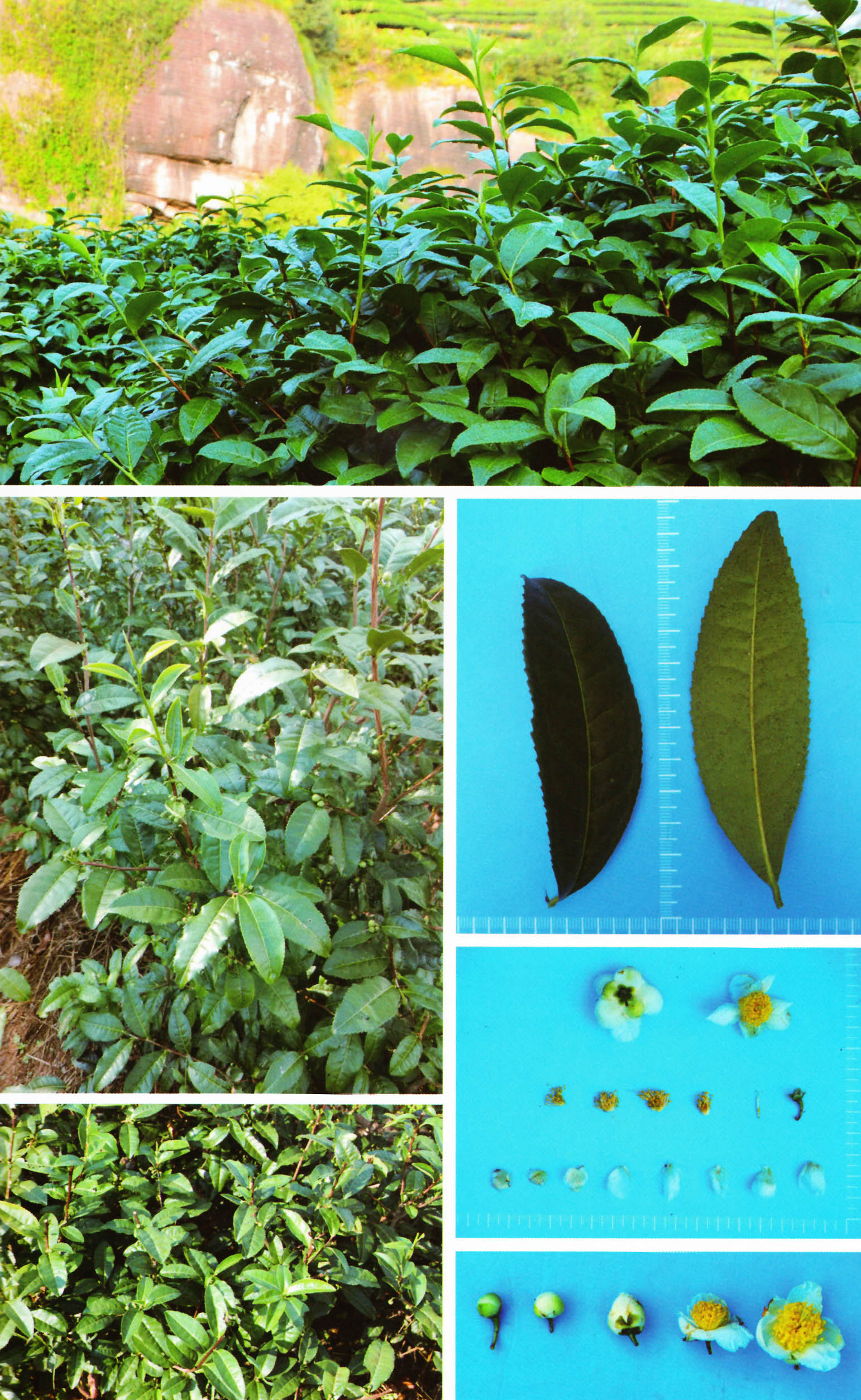 References
Scans and figures from "Illustration of Chinese Oolong Tea" pages 290 and 291