Bai Jiguan (白鸡冠)
Bai Jiguan is probably the only tea in Wuyishan that you can see a field a quarter mile away and know for sure what is growing there. The new leaves are a bright yellow and turn to a deeper green as they age.
View Bai Jiguan and other of the four famous bushes in Old Ways Tea Shop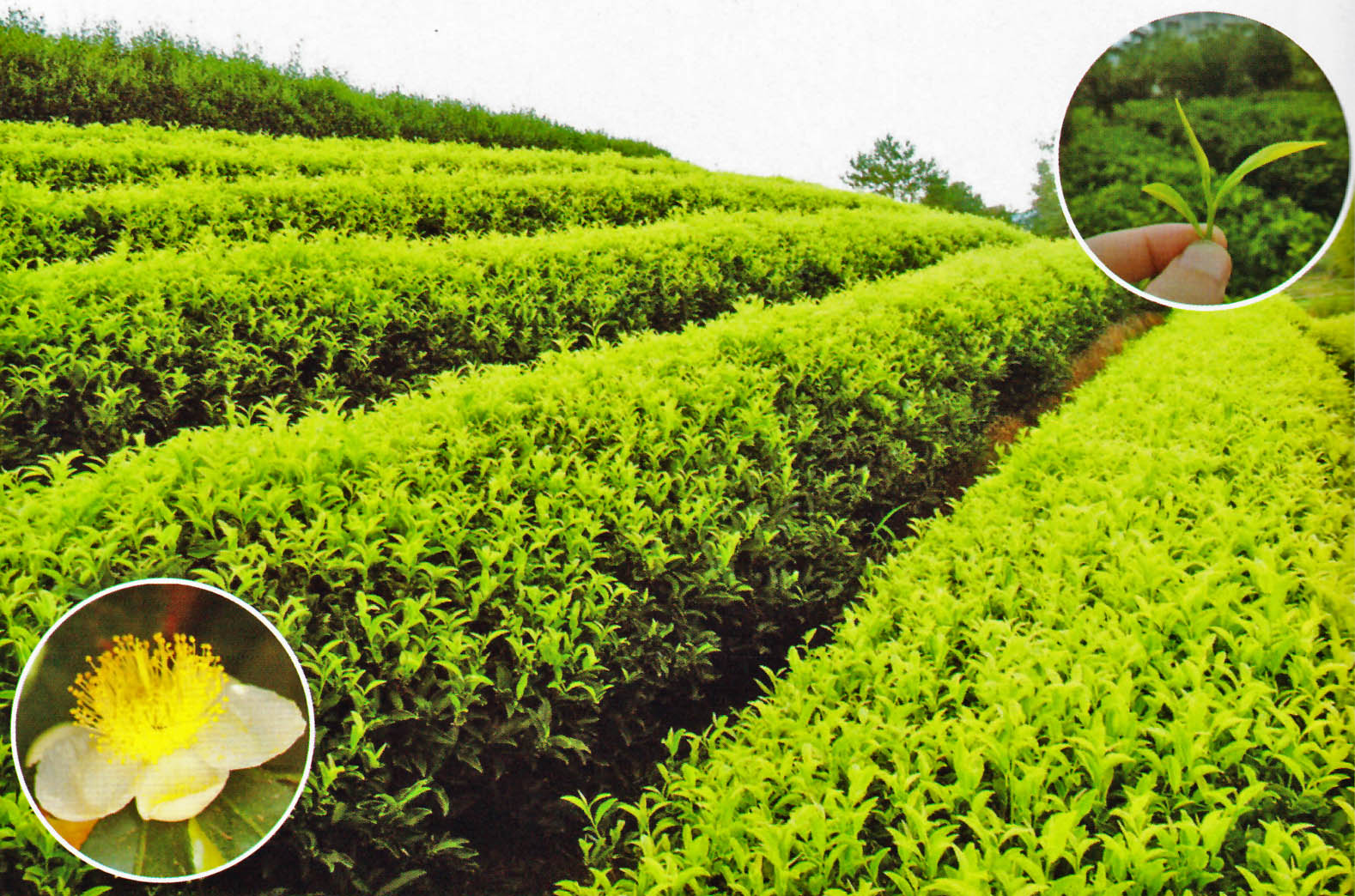 Growing Characteristics: Medium sized half open bush, with branching habit. Elliptical shaped leaves, 8.6 to 9.5 cm long and 3.3 to 3.8 cm wide. Leaf tips curve downward. Leaves are dark green, smooth and glossy, fold inward and have waves. The teeth on the edges are deep and sparse. Leaves are thick and brittle. Buds are yellow-green with thick hairs, the top buds are bent and hairs are exposed. [1]
Tea Character: Curls into tight rolls, with a creamy color. Fragrance is high and loud. The flavor is thick, sweet, and fresh. The liquid is a bright orange yellow. Spring tea picked one but and two leaves has polyphenol concentration 34.5%, Amino acids 2.6%, caffeine 4.8%, and 43.2% water. [1]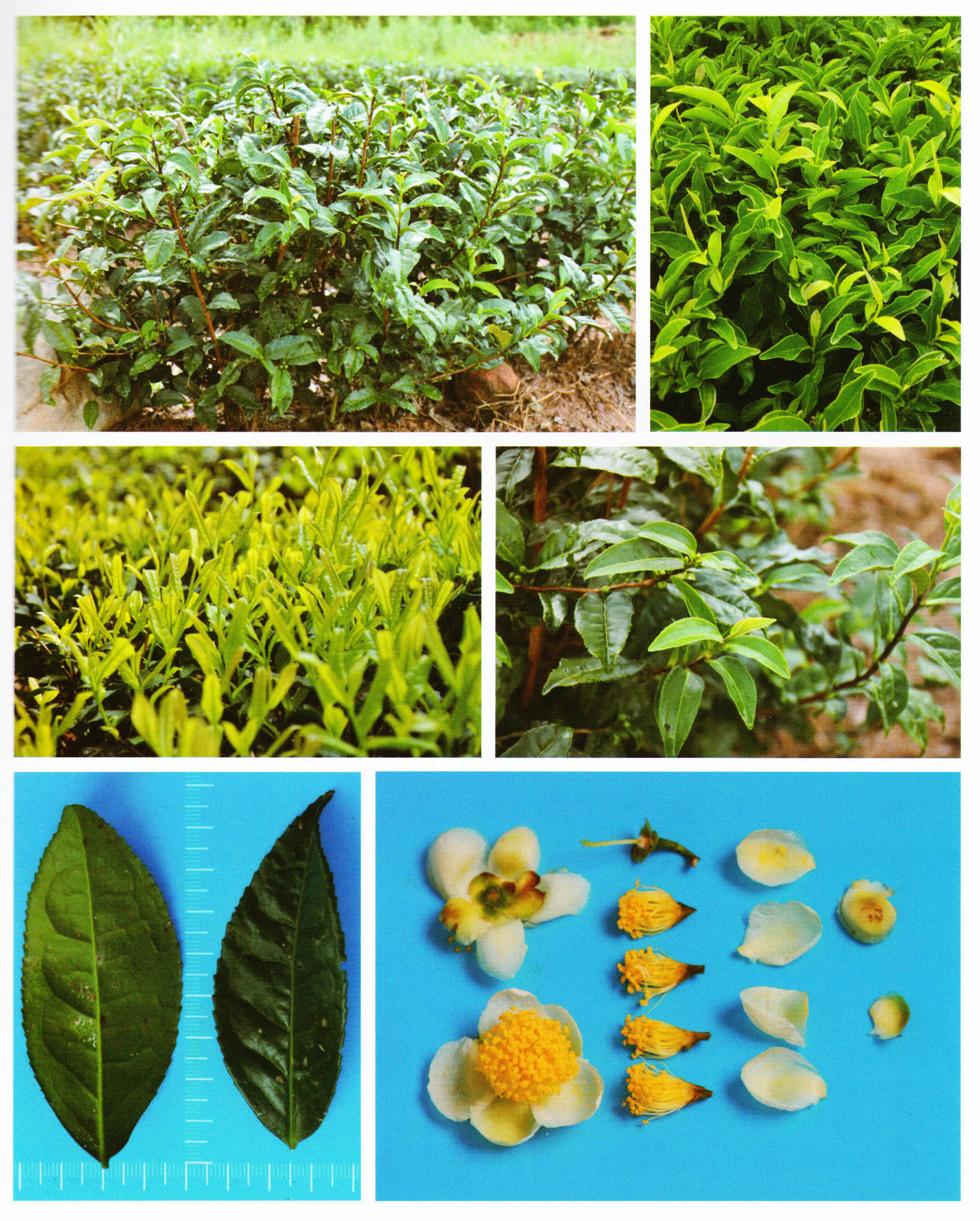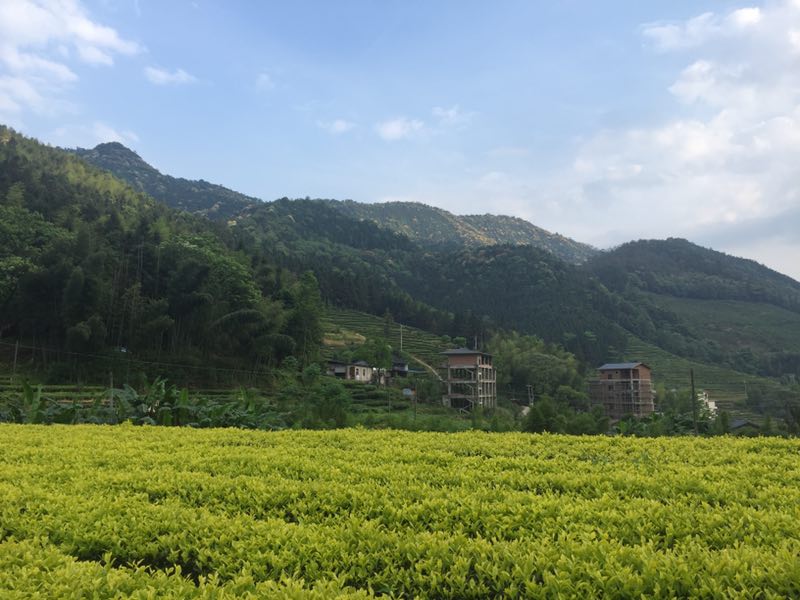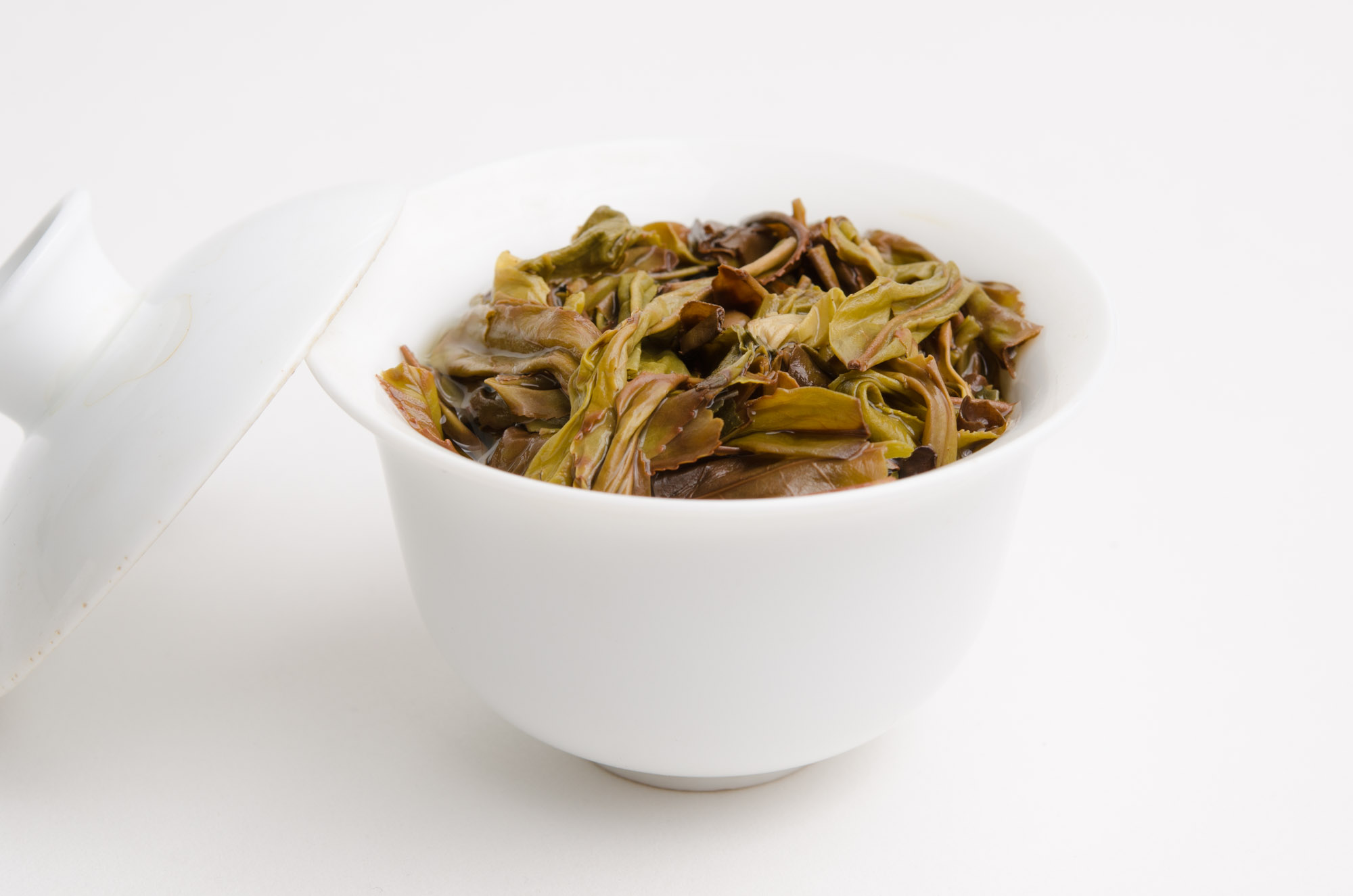 References
Scans and figures from "Illustration of Chinese Oolong Tea" pages 290 and 291